Rosa Tabacco 2500ml with sticks
Diffuser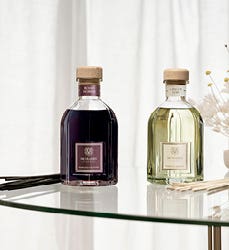 It is very important to use all the sticks that are provided with the fragrance.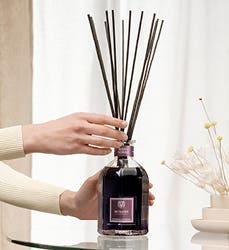 For the first use, it is necessary to let the sticks soak in the fragrance for at least 1 hour before turning them.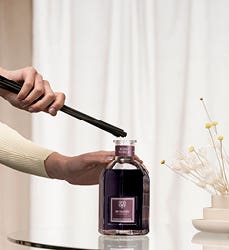 To adjust the intensity of the fragrance, turn all or only some of the sticks, once or several times a day.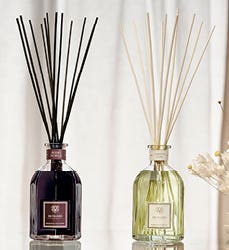 The sticks should be replaced once overly saturated, as they lose their capillary function and no longer allow the fragrance to evaporate.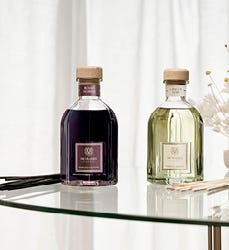 How long a fragrance lasts depends on the size of the room it is in, the temperature, its exposure to direct sunlight, and any air currents that can accelerate its evaporation.
In order to avoid accelerating the natural evaporation, it is advisable to follow a few simple rules:
- Choose the appropriate diffuser size for the area you wish to scent.
- Place the fragrance far away from any heat sources.
- Purchase a refill of the same fragrance and use it to always maintain the liquid level at the height of the bottle's curve. This will prevent the amount of air in the bottle from accelerating the natural evaporation of the fragrance.
ATTENTION: Do not place the diffuser on polished or painted surfaces, on top of electrical equipment, or near or on top of sources of heat.
Rosa Tabacco 2500ml with sticks
Fragrance gift with orders of £100 or more

Complimentary sample with every order

Free shipping on all orders above £70