Green Flowers 2500ml Refill complimentary Sticks
Diffuser refill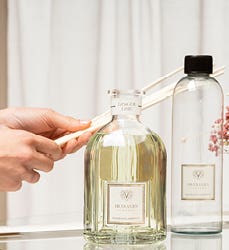 To continue enjoying the same olfactory performance remember to replace the overly saturated sticks with the new ones.
Use all the sticks that are provided with the fragrance.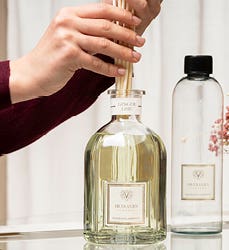 For the first use, let the sticks soak in the fragrance for atleast 1 hour before turning them.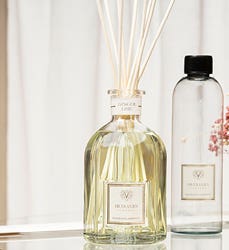 To adjust the intensity of the fragrance, turn all or only some of the sticks, once or several times a day.
DANGER
H412 - Harmful to aquatic life with long lasting effects. H319 - Causes serious eye irritation. H225 - Highly flammable liquid and vapour. H317 - May cause an allergic skin reaction. P101: If medical advice is needed, have product container or label at hand. P102: Keep out of reach of children. P210: Keep away from heat, hot surfaces, sparks, open flames and other ignition sources. No smoking. P280: Wear eye protection/face protection. P370+P378: In case of fire: Use ABC powder extinguisher to extinguish. P501: Dispose of contents and / or their container according to the separated collection system used in your municipality. Contains (E)-anethole, 2,4-dimethylcyclohex-3-ene-1-carbaldehyde, 3-p-cumenyl-2-methylpropionaldehyde, Cedryl methylketone, Citral, Citronellol, Hexyl cinnam-aldehyde, Hydroxy-citronellal, Linalool, Linalyl acetate, L-p-mentha-1(6),8-dien-2-one, Methyl 2,4-dihydroxy-3,6-dimethylbenzoate, Pin-2(10)-ene, Pin-2(3)-ene. Substances that contribute to the classification: (R)-p-mentha-1,8-diene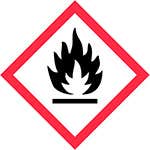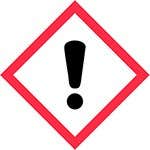 MADE IN ITALY
Base Ø x Height:
11,5x29 cm
Green Flowers 2500ml Refill complimentary Sticks
Breathing in the Green Flowers fragrance by Dr. Vranjes Firenze will envelop you in a wave of spring freshness thanks to the notes of tea flowers, Italian citrus fruits, ylang ylang, jasmine, vetiver, and wild mint. This signature 2500 ml diffuser refill adds a light, springy aura to any living space and comes with a new set of sticks to match the size of your elegant glass diffuser.
Fragrance gift with orders of £100 or more

Complimentary sample with every order

Free shipping on all orders above £70