DANGER
H412 - Harmful to aquatic life with long lasting effects. H319 - Causes serious eye irritation. H225 - Highly flammable liquid and vapour. P101: If medical advice is needed, have product container or label at hand. P102: Keep out of reach of children. P210: Keep away from heat, hot surfaces, sparks, open flames and other ignition sources. No smoking. P280: Wear eye protection/face protection. P370+P378: In case of fire: Use ABC powder extinguisher to extinguish. P501: Dispose of contents and / or their container according to the separated collection system used in your municipality. EUH208: Contains (1R,5S)-2-(6,6-dimethylbicyclo[3.1.1]hept-2-en-2-yl) ethyl acetate, (E)-2-benzylideneoctanal, (R)-p-mentha-1,8-diene, 3-p-cumenyl-2-methylpropionaldehyde, Benzyl salicylate, Citral, Citronellol, Linalool, Linalyl acetate , L-p-mentha-1(6),8-dien-2-one. May produce an allergic reaction.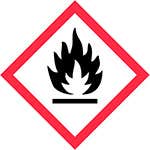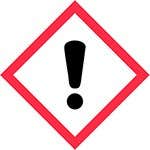 MADE IN ITALY
The morning dew meets the fresh notes of citrus and mint, which after a while loses the balsamic edge to give a more dry note to this home fragrance. Aria gives freshness and a relaxing feel of wellbeing to living spaces and children's bedrooms.
Fragrance gift with orders of £100 or more

Complimentary sample with every order

Free shipping on all orders above £70
We found other products you might like!